Goldklang Group CPAs, P.C.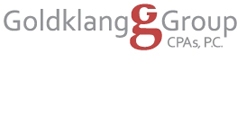 Goldklang Group CPAs, P.C.
Howard Goldklang CPA, MBA' (Principal)
1801 Robert Fulton Dr Ste 200
Reston, VA 20191
United States

Phone: 703-391-9003
Fax: 703-391-9004
Website:
www.GGroupCPAs.com
E-Mail:
Forward to a Friend
Company Description:
Goldklang Group CPAs is the area's leading CPA firm specialized in providing audit and tax services to community associations throughout the Virginia, Maryland, and DC region.

With more than 45 years of experience, over 50 employees and more than 2,400 active association clients - our firm possesses superior knowledge and understanding of the unique accounting needs and operations of homeowners associations, condominiums and cooperatives. This expertise and experience allows us to deliver exceptional personalized service to our clients that assist them in achieving their goals.

Our accountants are passionate about what they do and committed to working with our clients to achieve the best outcome. They possess superior knowledge of the accounting and tax issues facing community associations. We pride ourselves on this and in providing clients with quality products that far exceed industry standards.

The Goldklang Advantage
Our firm is 100% dedicated to providing audit and tax services to Common Interest Realty Associations (CIRAs).
Superior knowledge of audit and tax issues facing community associations with an exceptional understanding of how community associations operate.
Our accountants deliver a high-degree of personalized, hands-on service working closely with on-site and off-site property management representatives and Board of Directors in conducting field work.
Consistently at the forefront of any tax law changes and interpretations that may affect our clients.
Proactive corporate philosophy to always deliver more by providing guidance in specialized areas that are unique to our clients.
Our work has been independently peer reviewed since 1991 by American Institute of Certified Public Accountants (AICPA) Private Companies Practice Section (PCPS) – receiving the highest rating available of "pass" every time.
Request a proposal via our website by clicking here or via email at proposals@ggroupcpas.com.
Products/Services:
Accountant/CPA
Consulting
Search http://www.GGroupCPAs.com
Are you looking for more
customized information on a
product or service? Enter your
specific Request for Information,
and get private, personalized
responses delivered to your inbox.
Click Here to Get Started