Davis, Agnor, Rapaport & Skalny, LLC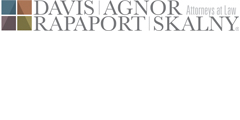 Davis, Agnor, Rapaport & Skalny, LLC
10211 Wincopin Cir Ste 600
Columbia, MD 21044
United States

Highlight Description:
YOU CARE ABOUT YOUR COMMUNITY. SO DO WE.
Over the years, we've worked with hundreds of condominiums, homeowners associations and housing cooperatives throughout the region. We understand the issues that face community associations like yours and can help you keep your association running smoothly, from ensuring that your board of directors is in compliance with federal, state, and local laws, to representing you in disputes and helping you draft rules and covenants. We serve as general counsel and work closely with your board and property management firm.
Extended Description:
The details matter.
We spend all the time needed talking with you to get an in-depth understanding of what your community association needs to be successful. With those details in hand, we can provide you with support and guidance to help you prevent legal problems and to solve them if they do arise.
When it comes to serving you, we see things differently than other law firms. You're always number one on our list. Whenever you need us to provide advice or support, all you have to do is call. There's no runaround, just personal attention.
Areas of Focus
Products/Services:
Attorney
Collections
Search http://www.darslaw.com
Are you looking for more
customized information on a
product or service? Enter your
specific Request for Information,
and get private, personalized
responses delivered to your inbox.
Click Here to Get Started