Purofirst of Metropolitan Washington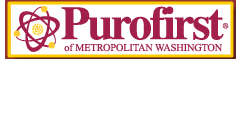 Purofirst of Metropolitan Washington
1078 Taft Street
Rockville, MD 20850
United States

Company Description:
Purofirst of Metropolitan Washington is Your Single-Source Provider of Fire Damage Clean Up, Mold Remediation and Water Damage Repair in Washington DC and its metropolitan area.
Insurance Company Approved • 24-Hour Emergency Response • On-site within 1-2 hours
At the end of the day, people want to do business with companies they trust and like, where competence and keeping commitments come standard, where there's a track record that inspires confidence.
Big enough to do the job right. Small enough to care about doing it right.
We successfully complete more than 3,000 jobs annually because of:
Expertise and Experience—More than 50 certified, fulltime specialists
Rapid Response and Repair—Initial contact within 1-2 hours; timely job completion
Problem Resolution—Infrared inspections to identify damage and defects, warranty and legal documentation, all mitigation and repair
Keeping Commitments—On-time, on-budget results, no excuses
Clear Communication—Daily, with everybody in the loop
Reach—Meeting all sizes of challenges anywhere
We service metropolitan Washington DC. Water damage repair, fire clean up, mold remediation and our other disaster recovery services are recommended by:
Commercial Property Managers
Insurance Agents & Companies
Builders
Facilities Managers
Homeowners
Remediation • Repair • Restoration • Reconstruction
Products/Services:
Fire Restoration
Flooring
General Contractor
Restoration Services
Water Extraction/Mold
Search http://www.purofirst.net
Are you looking for more
customized information on a
product or service? Enter your
specific Request for Information,
and get private, personalized
responses delivered to your inbox.
Click Here to Get Started