Comsource Management, Inc.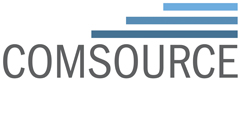 Comsource Management, Inc.
Gary M. Simon, CMCA, AMS, PCAM (Vice President)
3414 Morningwood Drive
Olney, MD 20832
United States

Company Description:
At Comsource, every detail matters. That's why so many homeowner associations (HOAs), condominium associations and cooperatives put their trust in us. Among Metropolitan DC property management companies, Comsource Management stands above. Our diverse portfolio of over 35,000 units speaks to the confidence communities have in Comsource.
Our continued success since 1971 proves we have the market knowledge and management experience to oversee every facet of your community management. From the daily property supervision and maintenance to longer-term renovation planning and green technology installations, we diligently execute every task with the utmost professionalism and expertise.
Products/Services:
Banking and Financial Services
Consulting
Management Company
Search http://www.comsource.com
Are you looking for more
customized information on a
product or service? Enter your
specific Request for Information,
and get private, personalized
responses delivered to your inbox.
Click Here to Get Started