Structural Rehabilitation Group, LLC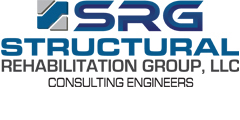 Structural Rehabilitation Group, LLC
18310 Montgomery Village Avenue, Suite 530
Gaithersburg, MD 20879
United States

Highlight Description:
Structural Rehabilitation Group, LLC (SRG) is a consulting structural engineering firm specializing in the repair and rehabilitation of structures, structural elements and waterproofing systems. Our work often involves occupied/operating structures such as condominiums, apartments, commercial buildings and parking garages. Our clients include condominiums, cooperatives and homeowner's associations, property and portfolio managers, attorneys, architects and developers.
We are an independent third party consultant retained to serve as an advocate for the Owner's interests and aid in facilitation of the construction process. We increase the project value and decrease the Owner's liability by providing services that extend from design to substantial completion. We can provide pre-design consulting as well as perform the evaluation/investigation, design, bidding, and construction observation and administration phases of your rehabilitation project. We are able to provide guidance and consultation though each step of the diagnosis and restoration process through our vast technical knowledge and prior experience. We strive to identify the project challenges before they become project issues.
Extended Description:
SRG is committed to being the best engineering and consulting firm for structural and building envelope related work in the Baltimore/Washington DC metropolitan areas. We strive to achieve this through developing and maintaining long-term relationships with our clients and by providing superb service and expertise in the building envelope, waterproofing, structural repair, rehabilitation and facility maintenance fields. We accomplish this by providing excellent, practical, and responsive solutions that are individually tailored to solve our clients repair and rehabilitation challenges.

See our website: www.srg-llc.net
See our video: https://youtu.be/J6-OOXIA-Aw
Services:
Investigation / Evaluation
Design
Bidding
Contract Negotiation
Construction Phase Services
Forensics / Expert Witness Services
Design Review / Consultation
Condition Assessment / Pre-Purchase
Maintenance Programming
| | | |
| --- | --- | --- |
| Products/Services: | | Concrete/Concrete Repair |
Search http://www.srg-llc.net
Are you looking for more
customized information on a
product or service? Enter your
specific Request for Information,
and get private, personalized
responses delivered to your inbox.
Click Here to Get Started