Advanced Building Services, Inc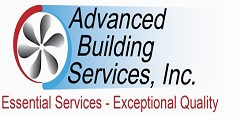 Advanced Building Services, Inc
23475 Rock Haven Way, Suite 135
Sterling, VA 20166
United States

Extended Description:
ABSI, The Quality Commercial HVAC Contractor Specializing in Maintenance Service Contracting that Extends the Service Life of Your Equipment, Customized to Fit the Needs of Your Facility.


Our Reputation is Built on Reliability That You Can Always Count On
HVAC Commercial Services & Repair
Residential Contracting, Service & Repair
Heating | Cooling | Plumbing
Mechanical Building Maintenance
Daily Steam Plant Engineering
VAV Systems
Heat Pumps
Humidifiers & Dehumidification
Water Source Units
Services for Local Code Requirements "Steam Boilers"
Rooftop Unit Services
Server Rooms/Data Centers
Chiller Services & Replacement
HVAC Service Contracting
Cooling Tower Systems
Steam and Water Systems
Boilers & Furnaces
Domestic Hot Water Systems
Products/Services:
Engineers
Heating, Ventilating, Air Conditioning
Plumbing
Search http://www.advanced-building.com
Are you looking for more
customized information on a
product or service? Enter your
specific Request for Information,
and get private, personalized
responses delivered to your inbox.
Click Here to Get Started