Griffin Owens Insurance Group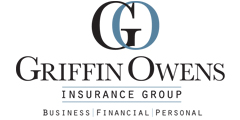 Griffin Owens Insurance Group
847 Station St
Herndon, VA 20170-4609
United States

Phone: 703-471-0050
Website:
www.griffinowens.com
E-Mail:
Forward to a Friend
Company Description:
Griffin Owens and Associates has been serving the needs of families and businesses in the Herndon, Reston and Sterling areas since 1981.
Griffin Owens Insurance specializes in insurance for condominium and homeowner associations. We have been a leading writer of master insurance policies for more than 20 years. We currently insure more than 300 associations across the region. We are uniquely positioned to provide insurance to associations because we maintain relationships with some of the largest insurers who specialize in Association risks.
We also specialize in protecting the contractors and service professionals who service the associations we protect. Electrical, plumbing and janitorial are only a few examples of businesses we also help protect.
Griffin Owens Locations:
Herndon Office:

847 Station Street

Herndon, VA 20170

(703) 471-0050


Falls Church Office:

7637 Leesburg Pike

Falls Church, VA 22043

(703) 241-7847





Manassas Office

8803 Sudley Road, Unit 102

Manassas, VA 20110

(703) 330-9601
| | | |
| --- | --- | --- |
| Products/Services: | | Insurance |
Search http://www.griffinowens.com
Are you looking for more
customized information on a
product or service? Enter your
specific Request for Information,
and get private, personalized
responses delivered to your inbox.
Click Here to Get Started