Property Diagnostics, Inc.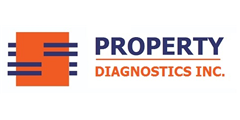 Property Diagnostics, Inc.
PO Box 3453
Crofton, MD 21114
United States

Company Description:
Our staff has over 40 years of experience in developing Reserve Studies. First Reserve Study developed in 1979. We are one of the first and one of the best.
Property Diagnostics offers the following:
E-Mail address: admin@pdireserves.com Web Site: www.pdireserves.com
Products/Services:
Reserve Studies
Consulting
Engineers
Inspection Services
Search http://www.pdireserves.com
Are you looking for more
customized information on a
product or service? Enter your
specific Request for Information,
and get private, personalized
responses delivered to your inbox.
Click Here to Get Started