DMA Reserves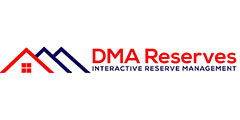 DMA Reserves
Douglas L. Greene, AIA, RS (Partner)
2302 E. Cary Street
Richmond, VA 23223
United States

Company Description:
DMA Reserves, Inc provides the most responsive, effective and interactive Reserve Studies available, nationwide. We partner with our clients on an on-going basis to create a useful reserve budgeting tool that can be updated quickly and easily on a regular basis. As CAI credentialed Reserve Specialists (RS) we are also professional architects and engineers who have sound construction experience and technical knowledge of your community's physical plant and infrastructure - more than just a reserve provider.
DMA also offers Property Condition Assessments for new community transition studies as well as for existing mature communities. We offer forensic architecture and engineering analysis of construction failures and defects, and qualified expert witness testimony. (These services are available in select states - contact DMA for availability in your state.)
DMA offers architectural review consulting services and community design standards drafting and illustrating nationwide, and on-going management of architectural review services for communities in Virginia. Call us for your professional service needs!
| | | |
| --- | --- | --- |
| Products/Services: | | Reserve Studies |
Search http://www.dmareserves.com
Are you looking for more
customized information on a
product or service? Enter your
specific Request for Information,
and get private, personalized
responses delivered to your inbox.
Click Here to Get Started