Greenskeeper Landscaping & Lawn Management, Inc.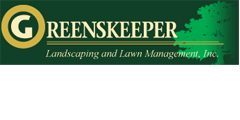 Greenskeeper Landscaping & Lawn Management, Inc.
PO Box 596
Fulton, MD 20759-0596
United States

Company Description:
Since 1995, Greenskeeper Landscaping and Lawn Management, Inc. continues to be a leader in the landscape industry throughout the Washington, D.C. metropolitan area. Greenskeeper Landscaping provides professional landscaping services for commercial and residential customers. Our specialty services include grounds maintenance, landscape design and build, tree care, and snow and ice management.
Why choose Greenskeeper Landscaping and Lawn Management, Inc.?
Greenskeeper Landscaping is a local, professional business with the knowledge and expertise in handling all of your landscaping needs while maintaining a focus on its core values of customer satisfaction, proactive communications, and living up to its commitments. Expertise, customer dedication, quality services and creativity are the tools we bring to each job.
Grounds Maintenance Services
· Tree and Shrub Pruning
· Leaf Removal
· Aeration and Over Seeding
· Plant Health Care Programs for Ornamentals, Hedges, and Shrubs
· Turf Care Programs including: Fertilization and Pest Control
· Seasonal Flower Installation and Displays
· Seasonal Mulch Applications
· Integrated Pest Management Practice (IPM) Approach
· Weed Abatement
· Parking Lot Cleaning and Debris Removal
· Storm water Management Facility Repairs
Design & Build Services
· General Landscape Consultation and Construction
· Landscape Design, Planning and Installation
· Hard and Soft Scapes
· Landscape Masonry Services
· Walkways, Retaining and Stone Walls
· Green Roofs
· Reforestation
· Drainage
· Landscape Lighting
· Irrigation Systems
· Hillside and Erosion Control
· Bio-Retention Swales and Cells
Tree Care Services
· Tree Assessment Audit
· Tree Trimming and Pruning
· Crane Service
· Stump Removal and Grinding
· Tree and Shrub Programs (Dormant Oil, Pest Control, Fertilization, Disease Diagnosis and Treatment)
· Emergency Storm Clean-up
· Tree Removal & Takedowns
· Woodlot Management
· Firewood
Snow & Ice Management Services:
· 24 Hour Roadway Monitoring
· Snow Plowing and Removal
· Chemical Treatment of Roads and Parking Lots
· Walk-way Cleaning and De-icing Preparation
· Pre and Post Storm Treatments
· Rooftop Clearing
Products/Services:
Landscaping/Lawn Care
Snow Removal
Tree Care Services
Search http://www.greenskeeperlandscaping.com/
Are you looking for more
customized information on a
product or service? Enter your
specific Request for Information,
and get private, personalized
responses delivered to your inbox.
Click Here to Get Started