Christian Siding LLC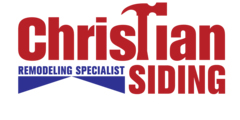 Christian Siding LLC
John Kwak
13893 Willard Rd. Suite G
Chantilly, VA 20151
United States

Company Description:
When John Kwak started his siding company, he probably didn't realize just how successful it would become. Building off of his family's faith and adhering to principles of honesty and integrity, Christian Siding has become well-known for quality craftsmanship and sound business practices. The business has grown beyond just siding replacement in Fairfax and neighboring cities to offering a wide range of general contractor services to commercial and residential properties around Northern Virginia.
EXTERIOR SERVICES


Siding Replacement and Repair


Roofing Replacement and Repair


Gutter Installation and Replacement


Window and Door Installation


Additions


Deck Building


Leak Repair


Structural Repair


Brick Repair


Asphalt Patch & Sealant


Concrete Repair


Exterior Painting


Fencing


Power Wash


Water Proofing


INTERIOR SERVICES


Carpentry, Flooring, & Drywall


Fire Restoration


Hallway Renovation


Office/Lobby Renovation


Kitchen/Bathroom Renovation


Electrical Trimwork


Specification Development & Review


Permitting


Safety Inspections


Schedulr Your Estimate!


Products/Services:
Gutters
Roofing
Windows and Doors
Search http://www.christiansiding.com
Are you looking for more
customized information on a
product or service? Enter your
specific Request for Information,
and get private, personalized
responses delivered to your inbox.
Click Here to Get Started