Greenlink Incorporated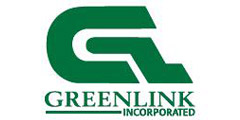 Greenlink Incorporated
PO Box 299
Damascus, MD 20872
United States

Highlight Description:
For more than 25 years, Greenlink Incorporated has been providing award winning, quality landscape services in the D.C., Maryland and Virginia areas. Founded in 1988, Greenlink concentrated on building a strong reputation and relationships with property management companies, land developers and property owners. Greenlink has been recognized for their quality workmanship and has received numerous awards.
From your first contact with Greenlink, you'll notice how this business is run with a human touch. This is part of the corporate culture, which is driven by dedication to quality customer service. This human touch is the root of Greenlink's success and you'll find that same care and pride throughout the firm. The Greenlink team believes in providing personal attention, no matter how small or large the project.
The services provided:
Lawn Maintenance
Horticultural Care
Tree Care (Certified Arborist/Licensed Tree Experts)
Landscape Design & Installation
Irrigation Services
Hardscape
Pressure Washing
Snow Removal
Electrical Service
Extended Description:
2006 Grand Award
Excellence in Landscape Awards Program with Landscape Contractors Association (LCA)
Discovery Channel Headquarters
Commercial Landscape Installation
2003 Award of Excellence
Associated Builders & Contractors (ABC)
Discovery Channel Headquarters
2003 Award of Excellence
Associated Builders & Contractors (ABC)
Sunrise Assisted Living, Inc. National Headquarters
2001 Award of Excellence
Associated Builders & Contractors (ABC)
Residence, 1166 Chain Bridge Road
McLean, VA
Products/Services:
Design/Plant Services
Electrical Service
Landscaping/Lawn Care
Snow Removal
Tree Care Services
Search http://www.greenlinkinc.com
Are you looking for more
customized information on a
product or service? Enter your
specific Request for Information,
and get private, personalized
responses delivered to your inbox.
Click Here to Get Started